Walnut Creek eye exam
A vision screening is a great idea, and everyone should have one done every year. But it's not enough all on its own. That's why here at Shigio Optometric Group, our
Walnut Creek eye exam
encompasses both a vision screening and full testing for eye health. That's the key difference. Don't settle for just a vision screening.
When it comes to the physical wellness of your eyes, it's worth noting that you could feel perfectly fine and still have an eye disease such as cataracts, glaucoma, macular degeneration, or diabetic retinopathy. If you're expecting symptoms to act as an alert, you would have to wait until the condition becomes advanced. And you most certainly do not want to do that, because you are putting yourself at great risk for damage to your eyes or loss of vision, both of which might be irreversible. Our Walnut Creek eye exam as an annual routine is the best way to make certain that diagnosis is done promptly and treatment is administered at a time when it is likely to give you the best possible results. Vision screening is still vital, of course. Seeing your best isn't just a luxury. In some instances, such as when you're driving your car, anything but optimal vision can be dangerous. You might have noticed that you have to squint or strain to see. Perhaps you have blurry or wavy vision, or headaches frequently. It's just as possible, however, that changes to your vision are so gradual that you have simply gotten used to them. Our Walnut Creek eye exam sets the stage for you getting a new prescription for eyeglasses or contacts, or an update to the one you already have.
Book an appointment to come in by reaching out to our
Walnut Creek eye exam
 office right now. Get a vision screening, and a complete checkup of your eye health.
By Shigio Optometric Group
May 4, 2018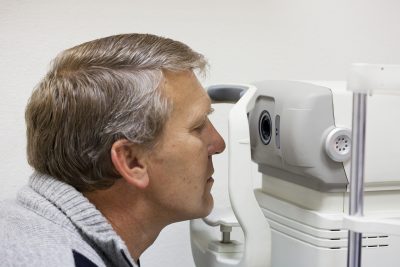 Blog Posts
Follow Us

Ronald S. Shigio's Practice has been recognized as a
top Walnut Creek Optometry
practice in 2015. Congratulations to the entire team!
Verified by
Opencare.com